Year 3
Welcome to Year 3. What an exciting year this is going to be! We have a wide range of topics, concepts and learning to cover in order to give your children a fun filled, balanced and engaging education. We have deliberately chosen "Ancient Egypt" as our first theme this year, as it often proves to be exciting and really captures the curiosity of the children. There will be many opportunities to be creative and learn new skills, but also learn a few "gruesome" details along the way!
First we would like to introduce ourselves and our roles in Year 3.
Mrs Jones (Class Teacher)
Mrs Pemberton (Class Teacher M-T)
Mrs Evans (Class Teacher W- F)
Mrs Cave (Teaching Assistant)
Mrs Adams (Teaching Assistant)
In Maths, we use a mastery approach that will continue to develop the skills in solving calculations efficiently. To make sure children fully understand, we are going to continue to use practical resources such as Base Ten, counters and unifix cubes, before moving onto written methods. Along with your support, we will be teaching your child to be fluent in the key areas of maths through frequent and varied practise. This will develop their confidence with numbers and help to recall facts accurately and rapidly. We are also continuing to use Mathletics to support your child (see link below). Tasks will be set up to three times a week, but children can also access games and take part in challenges.
In both Reading and English, we explore a wide variation of text types by looking at language and features used before planning, writing and editing. Our writing during the Autumn Term will heavily focus around the theme of Egypt (to run alongside our history learning). We will study and write clear, imaginative setting descriptions; we will also take a closer look at the story of Cinderella...with an Egyptian twist! You can help your child by reading regularly and discussing the words used and the impact they have on the reader; model thinking aloud as you read - asking questions, making predictions, linking to other things you have read and seen.
A few things to remember:
3J have PE every Monday
3PE have PE every Tuesday.
(Please ensure your child keeps the correct, named, P.E. kit in school)
Homework:
Spellings are tested every Friday.
Reading should be completed daily and signed by an adult.
Mathletics to be completed at least 3 days per week and don't forget to sign up to your parent account to track children's progress.
core-api.3plearning.com/ParentCentreService/ParentRegistration.aspx
If you have any queries or concerns please do not hesitate to book in with your class teacher, who will be happy to help.
Latest Photographs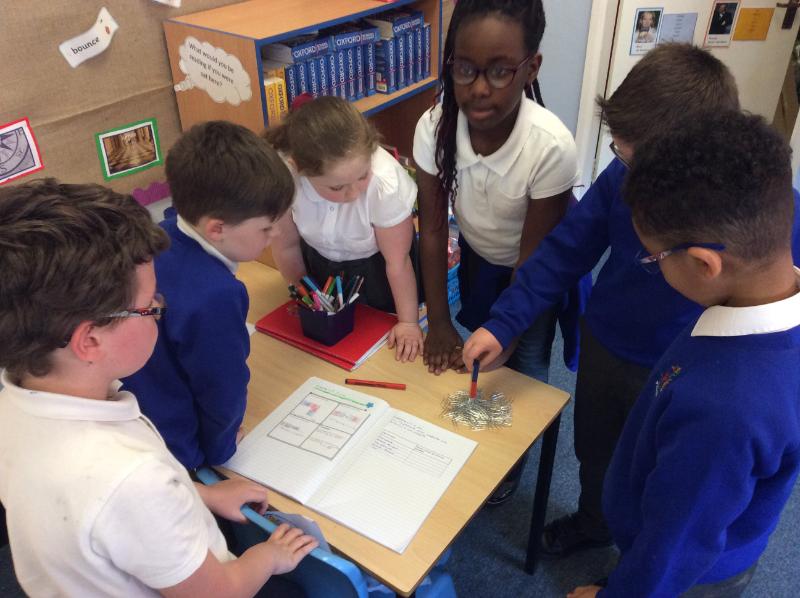 It was quicker to move the counters from the fuller frame. This showed us to add onto the bigger number.
How can count fastest?!
Collaboration is key. We don't learn alone; our friends help us.
Class Photograph
&nsbp;